This is pure outrage.
Nobody deserves this, nobody. This is how future generations of Muslims are groomed to pick up where the previous generation left off. In Afghanistan, boys are sexually brutalized who then in turn brutalize other boys born after them. It's an endless vicious cycle.
Via: TROP: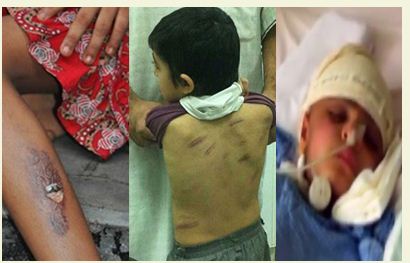 It was a rough week for children at the hands of Islamic teachers: The girl on the left was burned by a teacher for not praying – The boy in the middle was whipped for not memorizing the Quran – and the 5-year-old on the right was beaten into a brain damaged coma by her father – an Islamic scholar who preached mercy and kindness.