How do you begin to clean out the swamp? Cut the aid.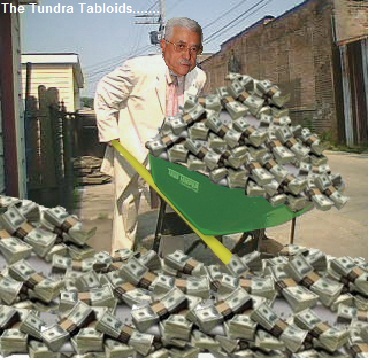 Palestinian Authority Sues US-Funded TV Station Over Corruption Report
Last Monday, Ma'an News Agency reported that "The Palestinian Authority has quietly instructed Internet providers to block access to news websites whose reporting is critical of President Mahmoud Abbas." This report confirmed what I had been reporting since January. On Wednesday, PalTel said that it had "no choice" but to follow the censorship orders. Victoria Nuland, spokesperson at the U.S. State Department, said that the United States was "concerned" by the reports.
Last Thursday reports emerged that Mashour Abu Daka, Palestinian Authority's Minister of Communications and Information Technology, was resigning. Abu Daka had helped Ma'an with their report as he said that the Palestinian Authority Attorney General was "responsible" for the censorship and that he had made up his own laws. On Friday, Dr. Ghassan Al Khatib, the Director of the Information Office at the Palestinian Authority, denied that the Palestinian Authority had any role in the censorship of websites. However, on Sunday, the Palestinian Authority Attorney General admitted that websites had been censored. The reports of censorship have led to condemnation from a number of Palestinian official including Sabri Saidam and Hanan Ashrawi.
More here at Challah's place.