Islamic fundamentalists employing the fundamentals of Islam.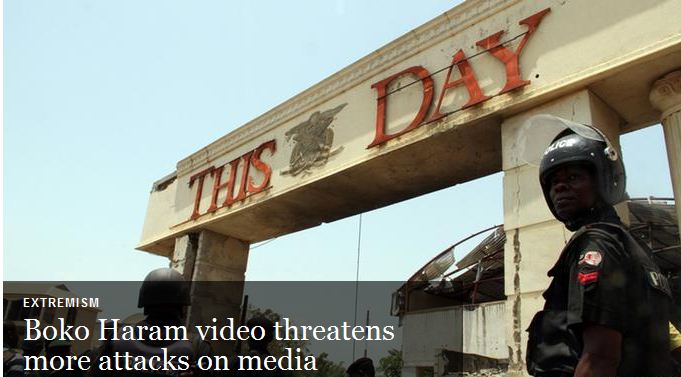 Nigerian radical Islamist sect Boko Haram has posted a video to YouTube containing footage of a bombing at the offices of a newspaper, threatening more attacks on other media outlets.
A video released late Tuesday and attributed to a radical Islamist group in Nigeria showed footage of last week's attacks on newspaper offices, with members threatening further violence against other media outlets.
The YouTube video showed a smiling suicide bomber as he drove into the offices of ThisDay, a leading daily in Nigeria. The attack last week in the capital Abuja killed at least three people, while a parallel bombing of offices the newspaper shares with other publications in the northern city of Kaduna killed at least four.