So outraged were these communists over my simple counter protest,  that one of them who gave the TT the finger yesterday (or at least the friend and/or mother of the person(s) that gave me the finger) called the central Finland newspaper (Keskisuomalainen) to give my name, which appeared on the 3rd page of today's paper.
She (wouldn't identify herself) even phoned my wife, and then hung up on her, but not before frothing at the mouth and telling her that she registered a complaint with the police, and about this blog.  She also lied about a supposed confrontation in a (grocery?) store today were I supposedly called her an idiot. Who knows, had the incident would actually have happened, I would well be within my rights to call her one.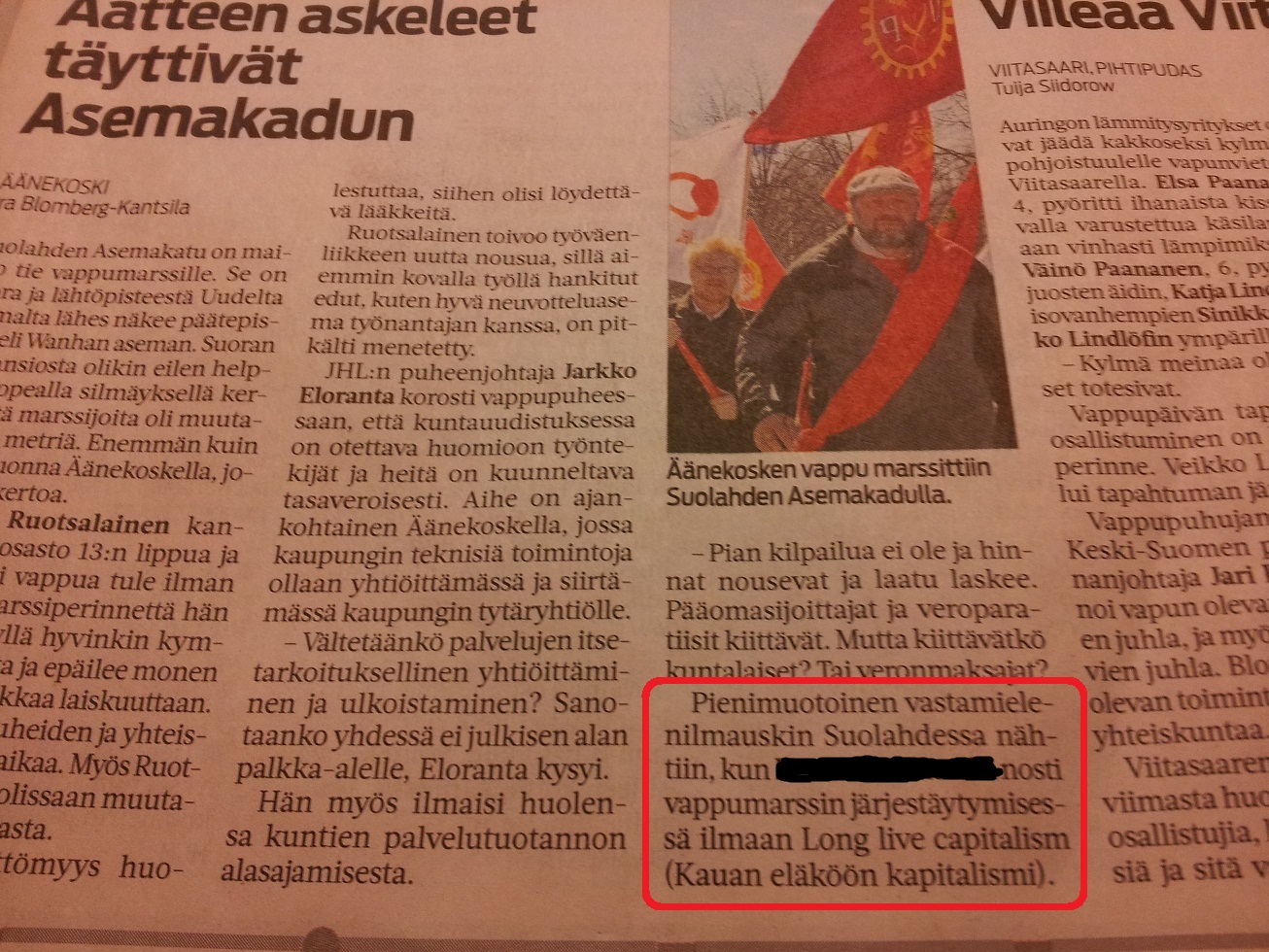 "A small demonstration in Suolahti was seen, when (me) lifted a sign that read "Long Live Capitalism" during the May 1st march."
For the record, there was no journalist from the Keskisuomalainen there at the scene, the journo had to have been told about it after the march had ended, with one of the "aggrieved" marxists indentyifing me to the journalist, Ira Blomberg-Kantsila, who by the way, never made an attempt to verify the account by contacting me, just printed my name from a second hand account. Talk about shabby journalism.