Well, the way Serbs have been demonized for their role in fighting the jihad of the Bosnian Muslims over the two decades, it's easy to understand why some hold abnormal thoughts about them. The media has been complicit in their demonization and have never been held accountable for it. While it's true that Serbs committed atrocities, but so to the Bosniak Muslims, but it's only the Serbs who have been raked across the coals.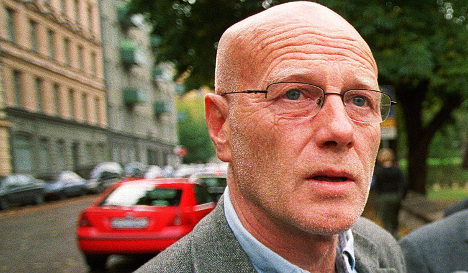 Radio host axed for likening Serbs to Breivik
A well-known Swedish radio personality who called Serbians "stupid" and compared them to Norwegian mass murderer Anders Behring Breivik, has been suspended from work indefinitely. In mid-April listeners who tuned in to the show "Gerts Värld" ("Gert's World") could hear the host, Gert Fylking, say that Serbians were just like the mass murderer Breivik, currently on trial in Oslo.
"He is a controversial person, but this is probably the most serious thing he has done on radio," said Christer Modig, CEO at MTG Radio to Swedish daily Dagens Nyheter (DN).
After saying that "the world is full of these Breivik characters", Fylking continued along the same lines.
"We've managed to catch many others as well. We caught these Serbians who acted like bloody swine and killed hundreds of thousands of fleeing people. We caught them. But do you think they are judged by the Serbians? No, the Serbians hail them as heroes. So who are the psychopaths? Is it the majority of the Serbian population that are stupid or is it just these people who are convicted of war crimes that are idiots?," the host said, according to DN.
The paper reports that the show elicited strong reactions that have continued to spread to the Serbian media. The internet newspaper telegraf.rs describes how Fylking called the Serbian people "Breiviks", "psychopaths" and "stupid".
Serbia's ambassador to Stockholm, Dušan Crnogorčević, wrote a letter to the station to register his displeasure with Fylking's outburst.