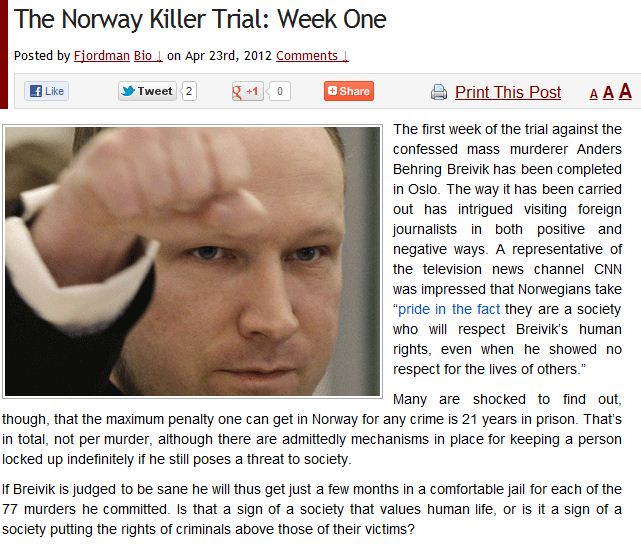 On April 20th the terrorist described in horrifying detail and with shocking indifference the dozens of individual murders he committed during his shooting spree on the island of Utøya outside Oslo. Yet he had cried publicly only a couple of days earlier when the court showed his own rather silly and unprofessional propaganda movie.
The political commentator John Olav Egeland said that Geir Lippestad and the other defense lawyers worked hard in court to make Breivik appear as rational as possible. The purpose of this was to have him declared sane, as well as "to spread the responsibility for the actions Breivik has done."
I finished reading his manifesto a week before the trial began. I was struck by how much he has quoted the free online encyclopedia Wikipedia, and how little focus on this there has been in the mass media — as opposed to the fact that he cites some Islam-critical writers.