The shadow of German national socialism is long on this day, but a lone candle of remembrance is enough to dispel the darkness of yom HaShoah.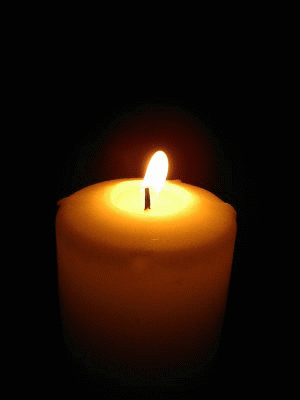 Israel marks Holocaust Remembrance Day
By JPOST.COM STAFF
04/19/2012 06:58
Siren to be sounded to remember the 6m. Jews murdered in Holocaust; Knesset to hold "every person has a name" ceremony.
Memorial services and events throughout the country were due to continue Thursday to mark Holocaust Remembrance Day, which began on Wednesday evening. At 10:00 a.m. a two-minute siren was scheduled to be sounded to remember the six millions Jews murdered at the hands of Nazis during the Holocaust.
Following the sounding of the siren, various ceremonies and events were due to commence immediately.
A ceremony was set be held at Warsaw Ghetto Square at Yad Vashem Holocaust museum, which President Shimon Peres, Prime Minister Binyamin Netanyahu and Supreme Court President Asher Grunis were due to attend.
The Knesset prepared to hold a ceremony entitled "every person has a name," led by Peres and Netanyhau, in which the names of Holocaust victims will be read out.