Going where no jihadi or their supporters wants us to go.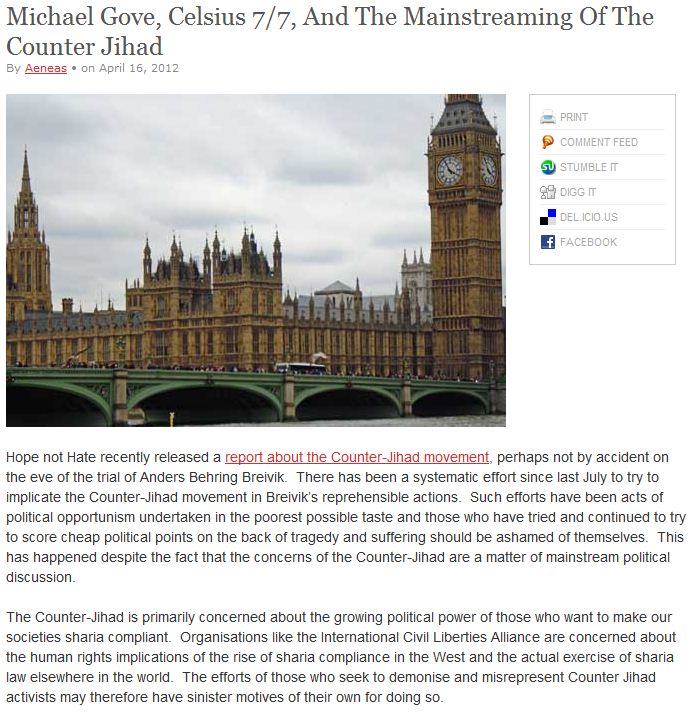 Western Governments seem to be actively promoting the agenda of the Organisation of Islamic Cooperation(OIC) whose campaigns implies that it wants to institute a new order of global sharia compliance which could adversely affect the freedoms of the whole of society including those of Muslim minority communities.  Later this year the European Union plans to host a meeting of the 'Istanbul Process' that seeks to make freedom of speech sharia compliant.  Of course, reasonable mainstream opinion would rightly label the idea of sharia compliant free speech as an oxymoron but this does not seem to deter some Western political leaders.  Outlawing freedom of speech has huge implications for society but discussions with the OIC will of course more than likely focus on how to shut up dissidents who ask awkward questions.
A stifled atmosphere has been created since 9/11 in which expressing concern about sharia has become taboo.  Fear rather than reason has begun to permeate our society and sensible policy making is rendered impossible.  Some factions within the Western elite clearly do not want to discuss the issues, and opinion formers have been unleashed to conduct campaigns of demonization, misrepresentation, and outright nastiness against those who acknowledge the pressing need to discuss them.
However, some members of the political elite have had the courage to speak out and this illustrates how Counter-Jihad ideas have had a place in the political mainstream for many years.  The current Secretary of State for Education, Michael Gove, wrote a book called Celsius 7/7: How The West's Policy of Appeasement Has Provoked Yet More Fundamentalist Terror – And What Has To Be Done Now back in 2006.  The Counter-Jihad was in its infancy at that time and its ideology was not yet developed.  Books like Celsius 7/7had an impact on the formation of that ideology, an ideology that, contrary to the rantings of the modern day  Torquemadas who revel in hunting down an demonising the heretics of our age, is peaceful and law abiding.  Counter-Jihad ideology is treated as new heresy by some factions in the establishment and that is why there are well funded efforts to link it and its advocates to the appalling and inhuman actions of Anders Behring Breivik.  It is much easier for opponents of the Counter-Jihad to actively demonise it than it is to openly discuss the issues raised, issues that they want to cover up.  Back in 2006 Mr Gove himself identified this serious problem – on page 3 of Celsius 7/7 he wrote:
"Instead, in a curious inversion, the energy that should be devoted to analysing and combating a totalitarian challenge is directed towards those campaigning against those who dare to take the threat seriously."