Because Muslims are not deemed suitable prey by Mohamed.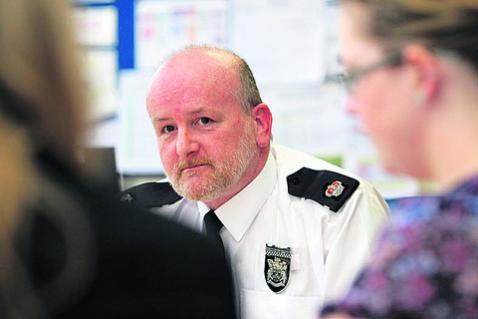 NOTE: No mention of Muslim or Islam in the entire article. So tell us Oxford Police Commander (not so) Sharp, who are the perps and the background that they are coming from committing these crimes? Huh?
Oxford child sex trafficking probe widens as number of 'victims' doubles to 50 girls, some as young as 11
The number of alleged victims has increased from 24 to as many as 50

 as more young girls come forward

A total of 13 men arrested after raids as part of Operation Bullfinch

Charges include trafficking, grooming, and rape of girls between the age of 11 and 16

By TOM GARDNER
PUBLISHED: 14:12 GMT, 13 April 2012 | UPDATED: 14:38 GMT, 13 April 2012
A suspected sex trafficking ring in which girls as young as 11 were allegedly targeted was far larger than previously feared, according to police.
As many as 50 young girls have come forward claiming to have been sold for sex in Oxford, detective confirmed today.
It was originally thought that 24 girls, aged between 11 and 16 years, were the only victims but more youngsters have since contacted the police alleging they were also victims.