The jihad continues, as it has ever since the desert warlord set out for Medina.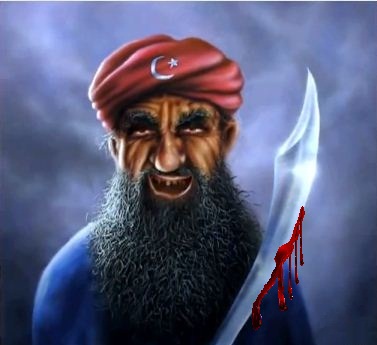 Terrorist attack in Thailand kills 14, wounds 341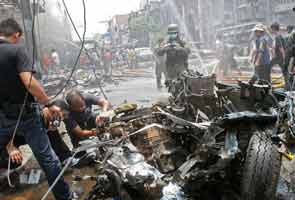 "The worst attack in the past few years." This is how Col. Pramote Promin, deputy spokesman of a regional security agency, has described the car bombings that were carried out in Thailand today.
"The suspected insurgents were targeting people's lives," says Col. Promin. "They [targeted] a bustling commercial area, so they wanted to harm people."
Muslim militants are suspected of carrying out the attack. So far 14 are dead and over 340 were injured in the blasts.
The attack took place in Yala city, one of three southern provinces that were rocked by an Islamist insurgency against the Buddhist nation state in 2004.
The first explosion came from a parked pickup truck, and tore through an area of restaurants and shops in the busy commercial area of Yala.
About 20 minutes later when people had gathered near the explosion a second car bomb exploded, causing most of the fatalities.
Earlier in the month, using automatic weapons and grenades, about 50 Muslim militants attacked a military base housing Special Forces in the province of Narathiwat, injuring 12 soldiers. During the same evening in Yala province militants attacked an army checkpoint and took two soldiers hostage. The militants "bound their hands and feet with plastic cable, stole their weapons and shot them dead before fleeing," Dawn.com reported. In other cases Muslim militants have beheaded monks and even children (photographs of some atrocities can be seen here. Warning, horrific pictures)