He's also a faux conservative and a major statist.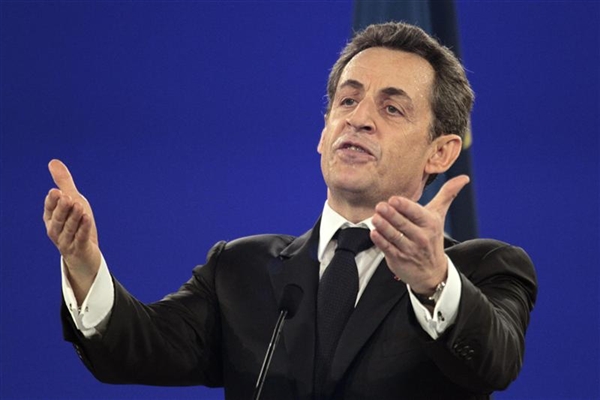 H/T: Baron Bodissey
Sarkozy the Demagogue
by Srdja Trifkovic • March 30, 2012 • Printer-friendly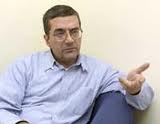 President Nicolas Sarkozy announced March 30 that French police have arrested 19 persons suspected of belonging to violent Muslim networks. "These arrests are linked to the world of a certain sort of radical Islamism," Sarkozy told Europe 1 Radio, and added that automatic weapons were found in the homes of some of those arrested in the raids in and around Paris and several other French cities.
It is striking that Sarkozy added matter-of-factly that the arrests were not related to Mohamed Merah, the Muslim terrorist killed by police last week after he murdered seven people in the Toulouse area. This raises some troubling questions.
If the arrests were not related to Merah, it stands to reason that the authorities were in possession of information warranting today's action well in advance of his murderous spree. That the raids were not carried out earlier indicates either a culture of permissive negligence in the French security apparatus—the one that allowed Merah to operate freely, in spite of his long history of terrorist connections—or else a political ploy by Sarkozy, calculated to improve his rating in advance of a two-round presidential election scheduled for April 22 and May 6. Most likely both elements were present: the police had not considered those 19 potential jihadists worthy of a commando-style raid until prompted by the Élysée Palace to deliver a high-profile action now.
In his bid for a second five-year term, Sarkozy has been trailing his main adversary, Francois Hollande of the Socialist Party, and he sees his chance for victory in attracting votes from the supporters of Marine Le Pen. Over the years, the National Front leader has rightly criticized Sarkozy for being soft on immigration, and in the aftermath of Merah's murders she declared that the "Islamic fundamentalist threat has been underestimated" in France, allowing political-religious groups to flourish due to the "laxism" of the authorities.
Le Pen's recent warning that "security is a theme that has just signed up to the presidential campaign" seems to be confirmed by Sarkozy's other gestures. After Toulouse, he declared that he would propose several new anti-terrorism laws for swift enactment, including a provision that would make visits to extremist "Islamist" Web sites a crime. Since then, however, Sarkozy's own aides have noted that the National Assembly has adjourned for the duration of the presidential campaign, which makes it certain that the proposals will not be debated—let alone adopted—for weeks after the campaign is over.