Sadly, shocking it is not.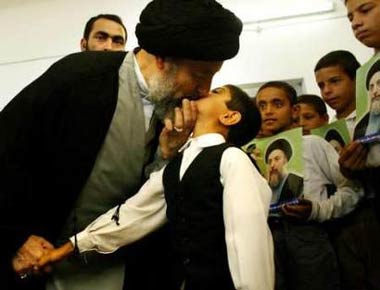 TROP: The Ayatollah Khomeini, who married a 12-year-old girl, even gave his consent to using infantsfor sexual pleasure (although warning against full penetration until the baby is a few years older). In April, 2010, a 13-year-old Yemeni girl died from injuries suffered to her womb during intercourse.
More Than 800:000 Children Married in Iran
The latest statistics on the marriage of Iranian children shows that under-aged girls are married more than under-aged boys.
Freedom Messenger ) – [According to statistics] 24,506 married girls under the age of 14 and 5,519 boys married between the ages of 10 to 14, shows that more girls marry older men.