EU-tards always putting the people first, right?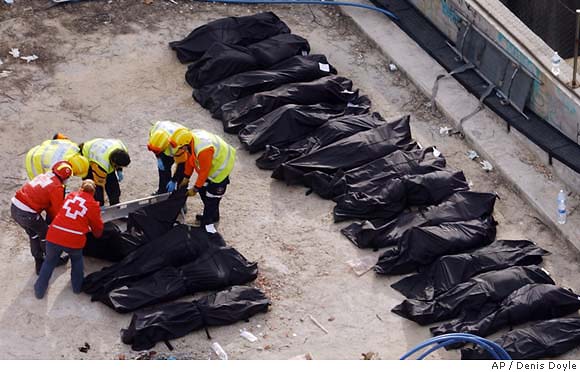 Exclusive: Interpol chief – close EU border loophole or risk attack
Alarm raised over gap in European passport security that could 'lead to another September 11'
A glaring failure by almost all European countries to check passports against an international database of lost and stolen travel documents is leaving the Continent vulnerable to a terrorist attack on the scale of the Madrid train bombings, the head of Interpol has warned.
In what he said he hoped would not be his "last interview", Interpol's Secretary General, Ronald Noble, told The Independent that nearly all EU members are failing to make crucial checks against the agency's database of 15 million suspicious passports – allowing potential terrorists to enter Europe and cross multiple borders undetected.
"So many basic steps aren't being taken, which could lead to another September 11, another July 7 [the 2005 London Underground bombings], another March 11 in Madrid," Mr Noble said.