But he was their mass murderer, so it's ok.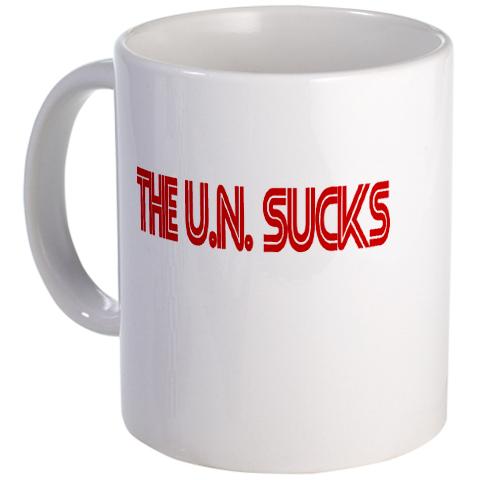 U.N. lowers flag to half-staff for Kim funeral
(Reuters) – U.N. offices around the world lowered their flags to half-staff to mark the funeral of North Korean leader Kim Jong-il on Wednesday in a move the world body said was routine but which prompted objections from some human rights activists.
In New York, where the flag outside U.N. headquarters was lowered, spokesman Eduardo del Buey said the gesture had been requested by Pyongyang's U.N. mission but was normal for the funeral of any head of state.
"It's a matter of protocol," he said.
North Korea is a full member of the 193-nation organization.
But UN Watch, a Geneva-based advocacy group, said the U.N. human rights message was "at serious risk of being blurred today" because of the honoring of Kim, who died on December 17.
"Today should be a time for the U.N. to show solidarity with the victims – the millions of North Koreans brutalized by Kim's merciless policies of starvation, torture and oppression – and not with the perpetrator," the group's executive director, Hillel Neuer, said in a statement.
Last Thursday, the U.N. General Assembly granted a request from North Korea and held a few moments of silence for Kim, although Western delegations boycotted it.
NOTE: Here's a video from the funeral, no doubt UN apparatchiks were as upset as the folks viewing the motorcade at the 1:00 minute mark.