Saudi Arabia, a place where one can still visit the 7th century and not be in a museum.
'Seeds of Satan' in waiting…and waiting…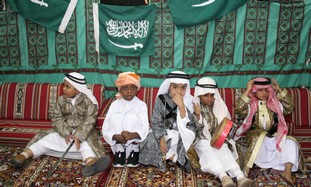 A life alone for Saudis born out of wedlock
By ROB L. WAGNER / THE MEDIA LINE
12/29/2011 11:54
Ahmed is a precocious seven-year-old boy who idolizes his father and has a knack for mastering electronic games before any adult in the family. His home in the Saudi city of Medina is filled with cousins ranging in ages from one to 16. Whenever the aunts gather at the end of the day, they often speculate about whom the kids should marrywhen they come of age.
Ahmed's name never comes up. The boy was born out of wedlockand adopted by his loving family. The unspoken truth in the household is that Ahmed's ability to find a wife is in doubt. Few Saudi families have an interest in marrying their daughters off to a man considered the "seed of the devil."