The sooner we pull out of Afghanistan and make couintry into a testing ground for improved air to ground weapons systems, the better. KGS
NOTE: The French probably hadn't ponied up on their annual bribery fee. (jizya)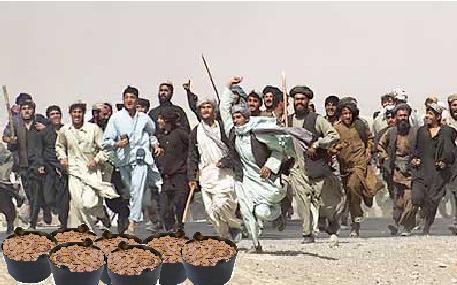 Man 'wearing Afghan army uniform' kills two NATO troops
A man wearing an Afghan army uniform on Thursday shot dead two members of NATO's US-led International Security Assistance Force,military officials said.
The Taliban claimed responsibility for the attack which they said targeted French troops in Kapisa province, which is east of the capital Kabul.
"An individual wearing an Afghan National Army uniform turned his weapon against two International Security Assistance Forces service members in eastern Afghanistan, today, killing both service members," a coalition statement said.
ISAF said it was investigating but did not identify the nationality of the victims in line with policy.
"This morning one Afghan soldier named Ebrahim killed three French soldiers. He was also martyred," Taliban spokesman Zabihullah Mujahidsaid.
The Taliban frequently exaggerate their claims.