Brought to you by, the genius in the WH.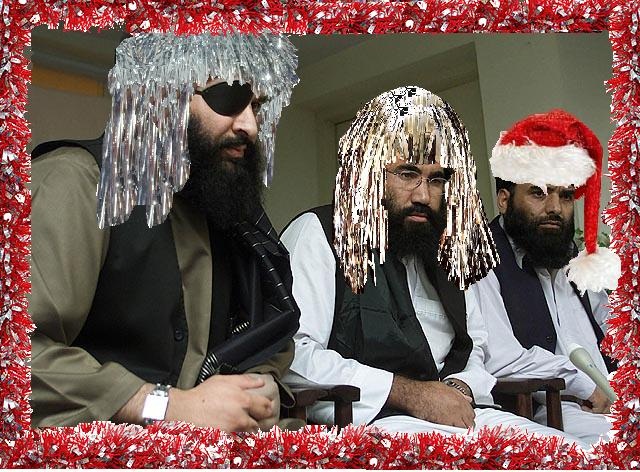 Full-Speed Ahead for Obama-Sanctioned 'Taliban Embassy' in Qatar
Qatar: host to the US military, al-Jazeera, the Muslim Brotherhood– and now, the world's firstTaliban embassy– at the behest of the Obama administration.
On his Facebook page, Big Peace contributor Walid Phares brought my attention to a report in the Pakistani website The Nation that Hamad bin Jassem al-Thani, the premier of US ally Qatar, is prepared to open an embassy for the "Islamic Emirate of Afghanistan"– otherwise known as the Taliban. He said, "A solution in Afghanistan requires the participation of the Taliban in a way that must be decided by the Afghans."
An office of the self-styled Islamic Emirate of Afghanistan would be the first internationally recognized representation for the Taliban since it was ousted from power by the US-led invasion of Afghanistan in 2001…. Western diplomats have said it is hoped the opening of a Taliban office would push forward the prospect of talks intended to reconcile insurgents with the Afghan government and end the decade-long war.
This story was first reported around the time of the 9/11 anniversary and it's not a surprise that Obama himself downplayed the news. As The Australian wrote in September:
THE US has given its blessing for the Taliban to be brought in from the cold with a critical step towards reconciliation as the world paused to mark the 10th anniversary of the 9/11 attacks.

Washington has endorsed plans for the Islamist network to open political headquarters in the gulf state of Qatar by the end of the year. The move has been devised so the West can begin formal peace talks with the Taliban.