The guy's a Marxist as well, so he's actually certifiable.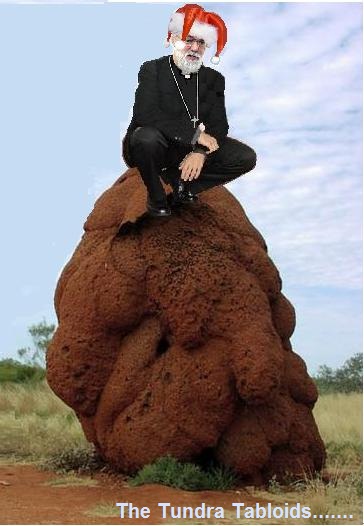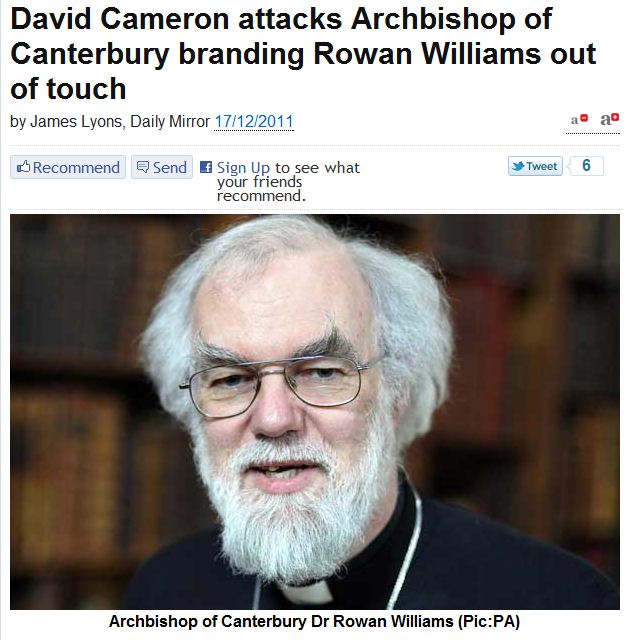 DAVID Cameron launched a fierce attack on the ­Archbishop of Canterbury yesterday, branding Rowan Williams out of touch.
The Church of England chief has angered ministers by questioning the coalition's legitimacy and calling for a new tax on bankers.
Dr Williams declared over the summer that nobody voted for the Government's brutal policies on welfare, health and education that were casing such anger.
Mr Cameron hit back with a speech, quoting Margaret Thatcher, as he declared Britain "a nation whose ideals are founded on the Bible".
The Prime Minister said: "The Church of England has a unique opportunity to help shape the future of our communities. But to do so it must keep on the agenda that speaks to the whole country."