Or at least that's how I would tell them.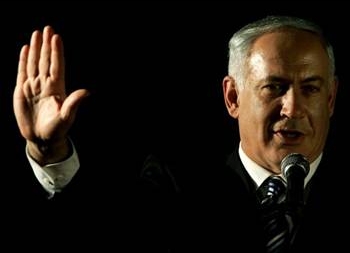 Bibi: Eh…..no thanks
Netanyahu to 'New York Times': Take a hike
By HERB KEINON The Jerusalem Post 12/16/2011 06:46
Prime minister "respectfully declines" to pen an op-ed piece for 'NYT' citing newspapers negative spin on Netanyahu government.
Prime Minister Binyamin Netanyahu is refusing to pen an op-ed piece for The New York Times, signaling the degree to which he is fed up with the influential newspaper's editorial policy on Israel.
In a letter to the Times obtained by The Jerusalem Post on Thursday, Netanyahu's senior adviser Ron Dermer – in response to the paper's request that Netanyahu write an op-ed – wrote that the prime minister would "respectfully decline."
NOTE: The NYT is increasingly an insignificant paper.