Being fair, his face resembles his own genitalia and should be covered as well.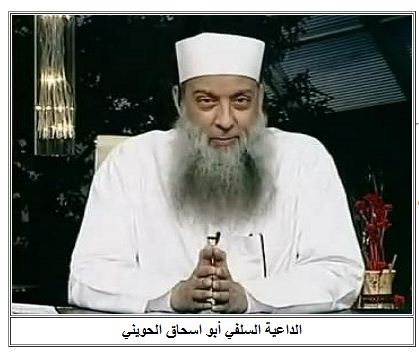 Winds of Jihad: This from famous Egyptian preacher, Abu Ishaq al-Huwaini–who earlier said that Islam teaches Muslims to plunder, rape, and enslave infidels. A leader of Egypt's Salafi movement, which came in second only to the Muslim Brotherhood in Egypt's recent elections, Huwaini's comments are a reminder of what's in store for the nation.

"Face of a woman like her vagina," from Elaph, December 13:
H/T: CM, via Sheik Yer'Mami (pbuh)
NOTE:  The fundamustards in Egypt are going to cause their tourist industry to implode, they can't help themselves from doing it, just like the scorpion riding the back of the frog.