Remember folks, Finnish MP, James Hirvisaari (PS), warned about the rise in racism (and other ill effects) in Finland coming from increased Muslim immigration, was fined by a Finnish District Court for saying:
US:"Unfortunately, with rampant Muslim immigration to Finland, there will also be an increase in genuine real racism, which will target especially the Jews, but also the native population and other ethnic groups. And on top of that, discrimination, unbearable arrogance and rude behavior, anger, women's oppression, child mutilation (TT:FGM), sexual misconduct, persecution of minorities, rioting, flag burning, disturbances, drugs, looting, rape crimes, pedophilia, polygamy, child marriages, shame violence, ritual slaughter, whippings, stoning and other heinous crimes and completely screwed traditions and other phenomena. Eventually, even suicide bombings and terrorism. That is, if we do not dance exactly according to their tune."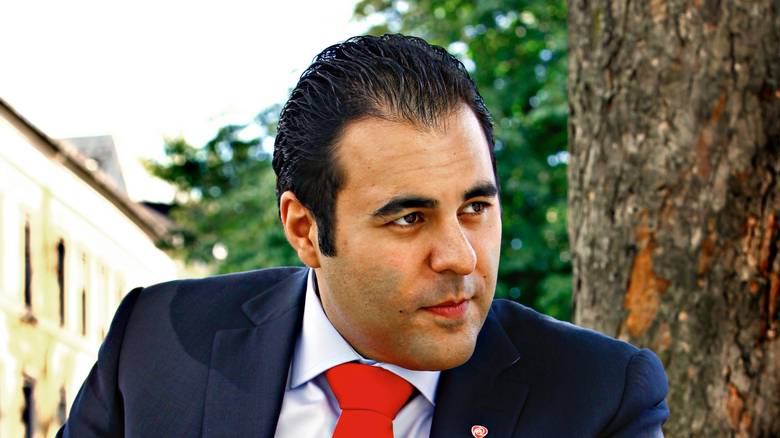 Jewish groups protest promotion of intolerance

 
Prague, Dec 12 (CTK) – The Jewish Federations' Community, the Prague Jewish Community and the Jewish Museum yesterday protested against what they called fomenting of intolerance in the Czech Republic in reaction to a speech Czech Muslim Lukas Vetrovec (pictured above) has given in the mosque in Brno.
An audio with the speech has appeared on the Internet.
Jewish organisations' leaders say Vetrovec's statements are militant and pose a threat, mainly to Jews.
The Jewish leaders said they feel surprised and indignant at Vetrovec citing old texts and speaking about the killing of arch foes, who are allegedly Jews. He also mentions Palestine and its occupation.
The Jewish organisations' leaders consider Vetrovec's statements in this context an open threat.
In his speech he also played down the Holocaust and offended Holocaust victims' memory, the Jewish leaders said, adding that the Czech Muslim community tends to take permanent sharp anti-Semitic stands linked to the Middle East agenda.
Via: TROP