The interview was originally published at INN, and republished here with the author's consent. KGS
An excerpt: 
The constant analogizing of Israelis with Nazis comes from the European gut. By doing this, Europeans absolve themselves of their own history. At the same time they succeed in accusing their former victims of behaving like their worst perpetrators.
NOTE: The United Nations is the theatre where one can view this longest running play, with no signs of seeing the final curtain.
Where European Anti-Americanism and Anti-Semitism Meet
An Interview with Andrei S. Markovits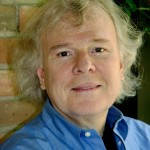 "Israeli psychiatrist Zvi Rex was correct in saying that the Germans will never forgive the Jews for Auschwitz. In an analogous manner, I would argue that Western Europeans will also never forgive the Americans for being daily reminders that it was the Americans – together with the Red Army – who defeated Nazism, and not the Europeans themselves.
"Anti-Semitism in Europe goes back a thousand years. Anti-Americanism as a discourse and an ideology emerged more than 200 years ago among European elites. America and Jews are seen by many Europeans as paragons of a modernity they dislike and distrust: money-driven, profit-hungry, urban, universalistic, individualistic, mobile, rootless, inauthentic, and thus hostile to established traditions and values. Anti-Americanism and anti-Semitism are the only major icons shared by the European extreme left and far right, including neo-Nazis."
Andrei S. Markovits is the Karl W. Deutsch Collegiate Professor of Comparative Politics and German Studies at the University of Michigan in Ann Arbor. He came to the United States in 1960, but spent the bulk of his teenage years in Vienna before returning to New York in 1967 to attend Columbia University where he received all five of his university degrees.
He says "It continues to remain unclear what emotional ties and emotive identities Europeans share. One need not have to be witness of the crises concerning the EURO to notice that the solidarity between Germans and Greeks is rather low. But one important characteristic that both Germans and Greeks share is their not being American. No identity has ever emerged without an important counter-identity. Anti-Americanism thus enables Europeans to create a hitherto missing European identity that must emerge if the European project is to succeed. The effusive initial praise of Obama by Europeans in no way excludes the antipathies harbored by Europeans towards America, which received unprecedented amplification and legitimacy during the Bush presidency. Indeed, by rendering Obama into a quasi European, the Europeans' superficial affection for Obama coexisted perfectly with their continued disdain for America.
"Anti-Americanism and anti-Semitism relate to each other and empirically are almost always in close proximity. The overlap in bias between them has become more pronounced since the end of World War II. Both are 'isms' which indicate they are institutionalized and commonly used as a modern ideology. As such, their discourses have their own semantics.
"While the two European prejudices overlap, there are also huge differences. Anti-Semitism has killed millions of people, while European anti-Americanism has only murdered a few, if that many. There were never any pogroms against Americans. Violence, as a rule, did not go further than the destruction of property and the burning of many American flags. There has never been a blood libel about Americans.
"Another major difference is that of power. Since the nineteenth century, America has become an increasingly powerful country. Its military might was very influential in World War I and was powerful well before then. The Jews only had power in the warped imagination of their enemies.
"Israel, however, after the 1967 Six-Day War, became increasingly perceived as being far more powerful than it actually was. The image of the strong and tough Jew emerged and similarities with the Americans increased in the perception of many Europeans. By dint of identifying Israel as this omnipotent entity, Europeans could openly resent it and resorted to characterizations of Israel's essence and its very existence with rather similar terms and tones that resembled old-fashioned European anti-Semitism.
"The powerless Arabs are now presented as the victims of the powerful Jews. One expression of European anti-Semitism is that the Jews – who should have been victims – are seen as perpetrators. As far as Israel is concerned there is an additional dimension that is not prima facie relevant to anti-Americanism. Europe has a major unresolved relationship with its past. The constant analogizing of Israelis with Nazis comes from the European gut. By doing this, Europeans absolve themselves of their own history. At the same time they succeed in accusing their former victims of behaving like their worst perpetrators.
"No other vaguely comparable conflict has attained in Europe anywhere near the shrillness and acuity as has the Israeli-Palestinian conflict; not the mass murders in Chechnya, not the ones in the many post-Yugoslav wars, and not the murders of Muslims at the hands of Serbs and Croats.
"Since the Second World War – and especially since the ascent of the New Left in the late 1960s – left-wing anti-Semitism has remained conveniently veiled by anti-Zionism. However, the European left's hatred of Israel has become much more potent over the last 15-20 years for one crucial reason: it is the left's language and discourse – not the right's – that have been adopted by the European mainstream.
"If one were to list the major icons that defined the core of what it means to be left-wing these days, to be a progressive, there is no doubt that an active antipathy toward Israel and the United States would be on this list. Most likely both enmities would hover around the top of the list rather than its bottom. The sad fact is that a dislike of and disdain for Israel and the United States have become as essential to being a progressive as are income redistribution, the defense of workers' rights, the protection of the environment, advocacy on behalf of gays and lesbians, and feminism."