Remember folks, it's five times a day, everyday, and whenever or wherever its belted out, it hurts the ears like the scraping of long fingernails on a chalkboard. KGS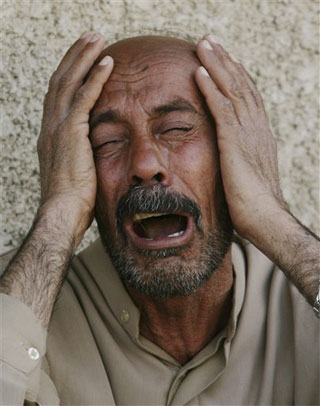 Israelis to debate ban on Muslim call to prayer
By Paul Goldman, NBC News producer
TEL AVIV – The Israeli towns of Rosh HaAyin, which is mainly Jewish, and its neighbor, Kfar Kassem, a mostly Muslim town, enjoyed a peaceful relationship – until now.
The Israelis have had enough of their neighbors' call to prayer.
They claim that the traditional call to prayer, which occurs five times a day, is a nuisance and disturbs their daily life. The 4:50 a.m. call is considered especially annoying.
"We hear the call to pray very loud, the situation is unbearable," a local Rosh HaAyin resident was quoted as saying in the Hebrew version of the left-leaning Haaretz newspaper.
Another resident said, "We must find a way that we will not be disturbed and that they will be able to continue with their rituals."
The issue is headed to the Israeli parliament, the Knesset, this Sunday.