Nothing happens in Lebanon without the Heznazis knowing about it first. It's the same in the Gaza Strip, yes there are rivalries and feuds between clans, but the Hamasnazis know the comings and goings of everything in the area. So it's the Heznazis that are allowing the UNAFIL troops to be targeted, directly, or by a wink and a nod approval. KGS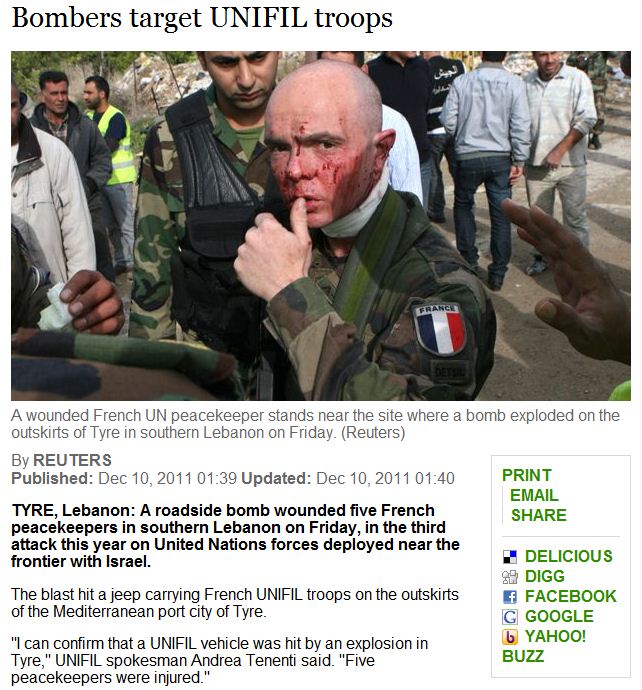 The attack follows bombings in May and July against French and Italian peacekeepers and comes as the United Nations prepares a review of its 12,000-strong operation, which was beefed up after Israel's 34-day war with Hezbollah in 2006.
A Reuters reporter saw a jeep with its windows blown out and several wounded peacekeepers at the scene minutes after the explosion in the Burj Al-Shamali district on the eastern edge of Tyre.
Most of the injuries were light but medical sources said one of the UNIFIL soldiers was badly wounded. Security sources said two passersby were also hurt.
Italy reduced its contribution to UNIFIL to 1,100 soldiers from 1,800 after six of its peacekeepers were wounded in May, although diplomats said the decision to cut its contingent had been taken