Great to see Andy's hard work being read by influential people and being put to good use. Kudos to Bostom. KGS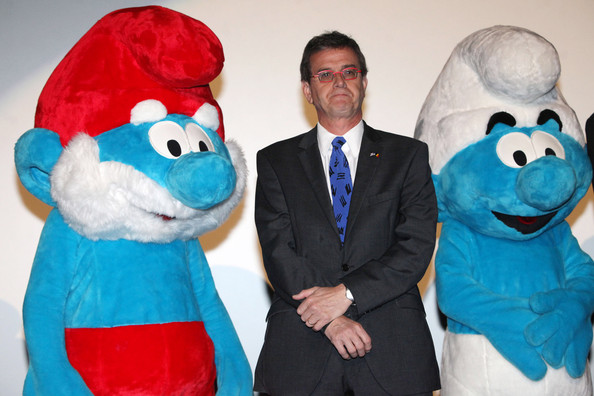 ZOA Condemns U.S. Ambassador Howard Gutman's Rationale For Muslim Anti-Semitism; ZOA Urges His Dismissal
The Zionist Organization of America (ZOA) has condemned the comments of US Ambassador to Belgium Howard Gutman, who stated on Wednesday that Muslim hatred for Jews stems from the ongoing conflict between Israel and the Palestinians.  He claimed that what some call a growing movement of anti-Semitism  "is a tension and perhaps hatred largely born of and reflecting the tension between Israel, the Palestinian Territories and neighboring Arab states in the Middle East over the continuing Israeli-Palestinian problem."
Gutman's comments drew a tepid response from the White House on Saturday, which distanced itself from its envoy, but did not overtly criticize Gutman.  "We condemn anti-Semitism in all its forms.  There is never any justification for prejudice against the Jewish people or Israel," it said in a statement.
[…]
ZOA National President Morton A. Klein said, "It is unacceptable for a US diplomat appointed by the President to categorize some anti-Semitic acts in Europe as being truly reprehensible, and others as more understandable because they supposedly stem from a hatred of Jews based on the Arab war against Israel and the Jewish people.
It is appalling that he makes any excuse or rationale for Muslim anti-Semitism.  Muslim anti-Semitism existed before the Jewish State of Israel was reestablished.  The fact that he is himself a Jew does not forgive this shameful act.  He is wrong on both the situation in Europe today, and on the history.
The Ambassador should read  The Legacy of Islamic Antisemitism: From Sacred Texts to Solemn History (Edited by Andrew G. Bostom Amherst, N. Y. : Prometheus Books, 2008) to learn about the true nature of Islamic hatred of Jews.   Ambassador Gutman should be removed from his post without delay."