Anclam must be pleased over the spittle running down Irshad Manji's face.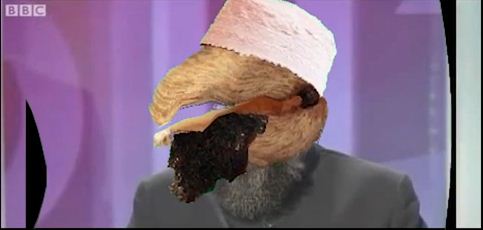 Here's a pic screen captured from a video of the mustard representing Sharia4Belgium with Anclam Chowder walking in the background. The incident took place on Tuesday, the 6th of December. KGS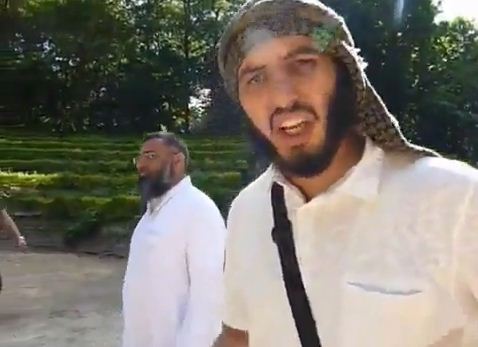 Sharia4Belgium/Amsterdam distrupt meeting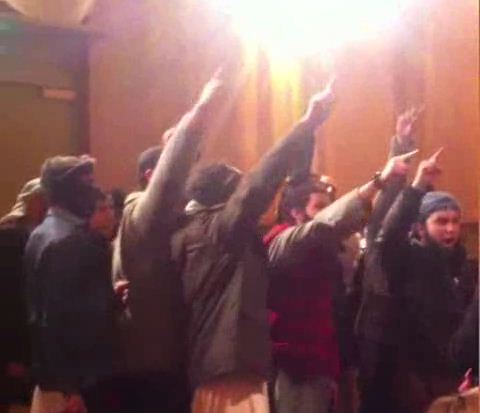 They stand there shouting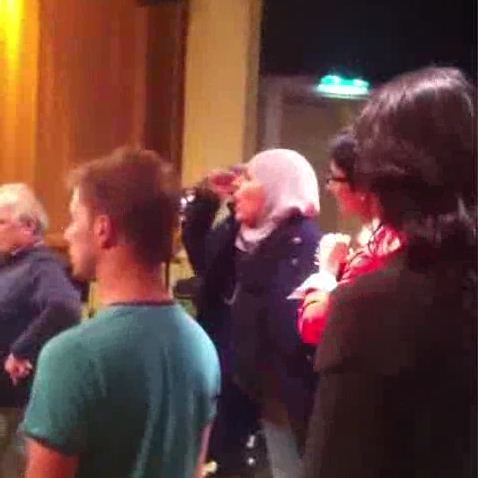 Irshad Manji is in red on the right hand side standing on the stage.
Radical Muslims Throw Eggs on Parliamentarian
Parliamentarian Tofik Dibi (Green Left) and author and Muslim activist Irshad Manji have complained to the police after the debate in which they participated in Amsterdam was disturbed by radical Muslims.
They threw eggs on them and spat at Manji. The special mobile unit of the police had to expel these Muslims which numbered between 20 and 30 out of the building. Two were arrested.
The group probably belonged to the Belgian organization Sharia4Belgium. The discussion focused on "a new generation of Muslims which inspire hope."
H/T: BadNewsFromTheNetherlands and Volkskrant.nl.
UPDATE: It looks like they tried to pass themselves off as the Dutch branch but they were recognized as being from Belgium. From Forbes: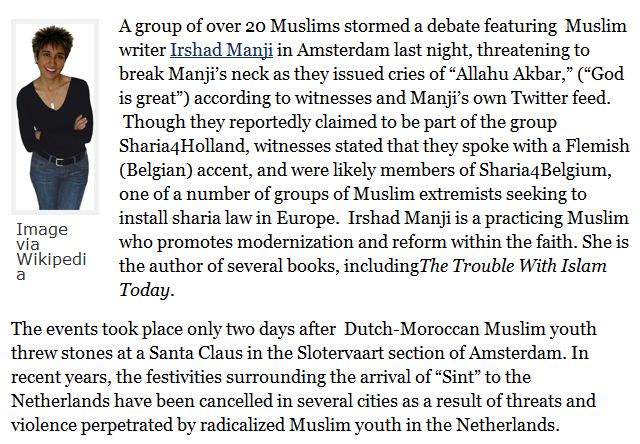 UPDATE:

The TT found some videos of the incident and as soon as Vlad gets all four spliced together they'll be embedded here. So stay tuned.
Here it is: