MEANWHILE, SPEAKING FROM HIS OWN SPECIAL SECTION IN HELL……..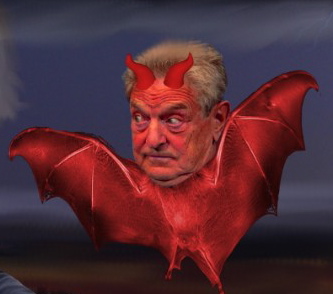 Soros: "While the economic and fiscal woes of the developed world remain critical, Mr. Soros said his recent travels gave him a sense of optimism about Africa and the Arab world. "A lot of positive things are happening," he said. "I see Africa together with the Arab Spring as areas of progress. The Arab Spring was a revolutionary development."
Just what brand of narcotics is this man ingesting?
H/T: Sheik Yer'Mami (pbuh)