HEROES!
The men who helped Israel clear the skies and win her independence.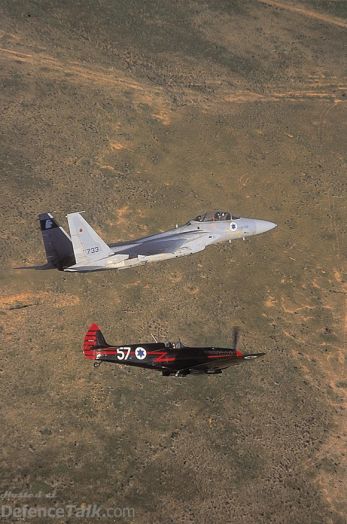 Israeli aviation greats laid to rest just days apart
By SMOKY SIMON
12/06/2011 05:37
Syd Cohen (1921-2011) – stepped up in the dark days of '48; "his name is engraved in pantheon of IAF."
As I said in my eulogy at his funeral at the Ramat Hasharon Cemetery on Monday, Sydney (Syd) Cohen was a mensch in the best sense of the word, and his name is engraved in the pantheon of the Israel Air Force.
Among those attending the funeral were the current commander of the IAF and two other previous commanders, as well as many senior officers and squadron commanders from the past and present.
Syd Cohen grew up in a small village in South Africa called Bothaville, named after a famous Boer general. After school, he attended the School of Medicine at the University of Witwatersrand in Johannesburg, and disrupted his first year of medical studies in 1940 to join the South African Air Force in World War II.
He served in the South African Air Force right up until the end of the war in 1945, and was a member of a well-known squadron, Squadron No. 4. Initially they flew aircraft called Kitty Hawks, and afterward Spitfires.
Even in those days, he was a colorful character. He had a tremendous beard and a handlebar moustache, and was known in the air force as "the flying rabbi." He also had a wonderful sense of humor.