UPDATE: Google takes note of Finnish Independence Day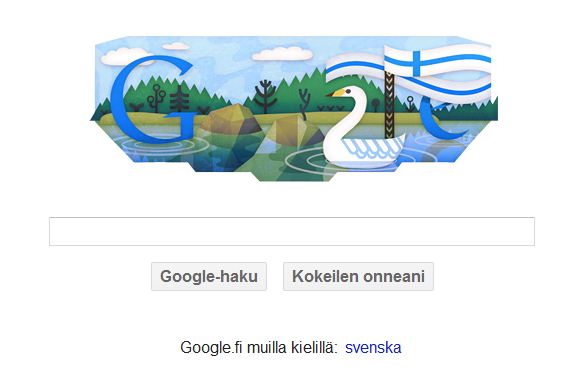 Prime Minister Jyrki Katainen says Finland would be willing to sign up to automatic sanctions against EU members whose deficits go over 3 percent of GDP.
NOTE: With politicians like this so willing to hand over yet more power to Brussels' unelected bureaucrats, how can any Finn honestly say with a straight face that they live in a totally independent, sovereign state?
Hyvää itsenäisyyspäivää!
A HAPPY 6TH OF DECEMBER TO
ALL OF THE TUNDRA TABLOIDS' FINNISH READERS
Caveat: The TT is sorry to be so down beat on this day, but come on Finland, thumping the chest in pride over 39′ Winter War, in light of what your present day politicians have do to it since that time…is a disgrace.
Finnish Army Tribute:
H/T: Dennis Mitzner