The Tundra Tabloids reported yesterday that a Dutch social psychologist was caught publishing fraudulent reports, now yet another Dutch academic has been found publishing dubious reports, this time, a woman who has it in for meat eaters.
NOTE: This takes me back to a conversation I had in Israel many years ago, with a young woman from Australia, she was trying her hardest to convince me (and others) that her fecal matter really didn't smell because she was a vegetarian. She was however, the first to complain about being assigned to clean the cow house, so I thought at the time (wisely) that that settles the matter.
"The beat goes on, the beat goes on
Drums keep pounding a rhythm to the brain
La de da de de, la de da de da"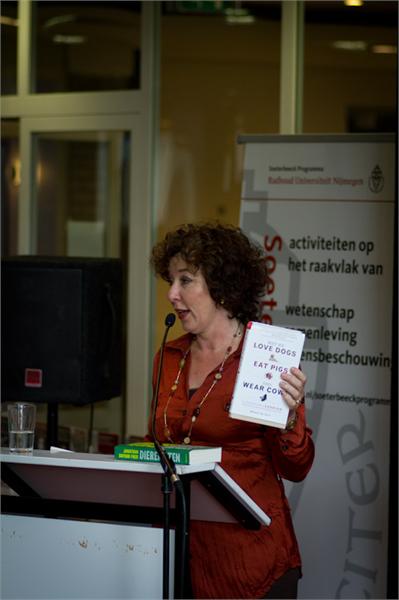 From the Bad News in the Netherlands blog: 
University Hides Academic Fraud
The ASAP student party at the Radboud University in Nijmegen wants the university to publish the report on the investigation of the integrity of Professor Roos Vonk. Last week, Vonk was publicly censured without the report being published. She had said that people who eat meat are nastier than vegetarians.
Her statement was based on data of Professor Diederik Stapel of the University of Tilburg, who has in the meantime been fired as these and many other data were invented. Earlier this month it became known that last year, a doctoral student had been seriously warned after he had manipulated data.