The Tundra Tabloids published yesterday Värynen's call for the return to the Finnish Markka, and his opponent, Paavo Lipponen -whose suggestion for the institution of an unelected EU president was put into practice- is trying to pour cold water on the idea. Let this be the Marxist's own Waterloo. KGS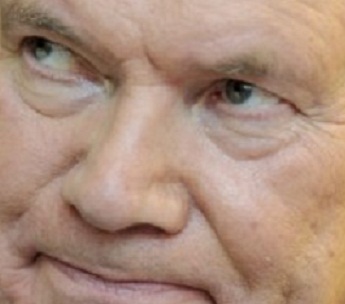 NOTE: "Active engagement" might have been a sound strategy for he Finns during the height of the Soviet empire's political hegemony over the region, but throwing your country down the sewer to curry favor from a bunch of unelected hack bureaucrats in Brussels is another thing altogether.
SDP candidate rebuffs calls to reintroduce the markka
SDP Presidential Candidate Paavo Lipponen has described as irresponsible comments made by Centre candidate Paavo Väyrynen that he would be ready to see Finland exit the eurozone and bring its own currency, the Finnish markka, back into circulation. Väyrynen expressed the idea on the Ykkösaamu Tv programme on Saturday.
Lipponen did not mince his words. In his view, Väyrynen's suggestion was irresponsible.
"Urho Kekkonen would turn in his grave if the principle of active engagement was relinquished," Lipponen said.