The times they are a changing.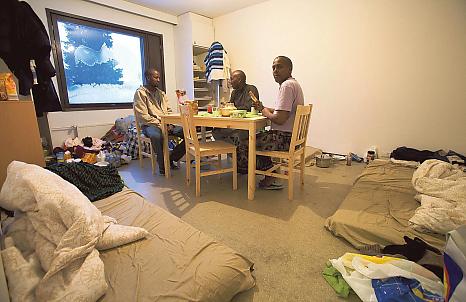 Räsänen: Finland has too many refugee reception centres
Helsinki may end up having just one reception centre
Minister of the Interior Päivi Räsänen (Christ. Dem.) says that her ministry decided to shut down the Punavuori refugee reception centre in Helsinki because it is expensive to run. She says that another reason is that reception centres in Helsinki have too much empty space, stemming from the decline in the number of asylum seekers.
"Need for the facilities will go down even more when asylum application processing time is shortened and family unification rules are fine-tuned", Räsänen said on Friday to Helsingin Sanomat.
The Interior Ministry announced on Wednesday that four reception centres in different parts of Finland would be closed down in order to save on costs. "The aim of saving 20 million euros could also require more closings", Räsänen said.
Two reception centres, each with space for 200 people, were opened in Kallio and Punavuori in the centre of Helsinki two years ago when there was an exceptionally large number of asylum seekers coming to Finland. Their capacity has been reduced to 170.
The Kyläsaari reception centre, with space for 230 people, will be closed down in 2015. Helsinki's fourth centre is in Metsälä.
"The aim is to find a place to replace Kyläsaari. One option is that there would be one reception centre in Helsinki in the future", says Jorma Kuuluvainen, director of the Finnish Immigration Service. He adds that the goal is to have space for about 500 asylum seekers in Helsinki. The whole country has space for 2,500.