Statists doing what they do best, spending money that isn't theirs on grandiose projects, how typical. KGS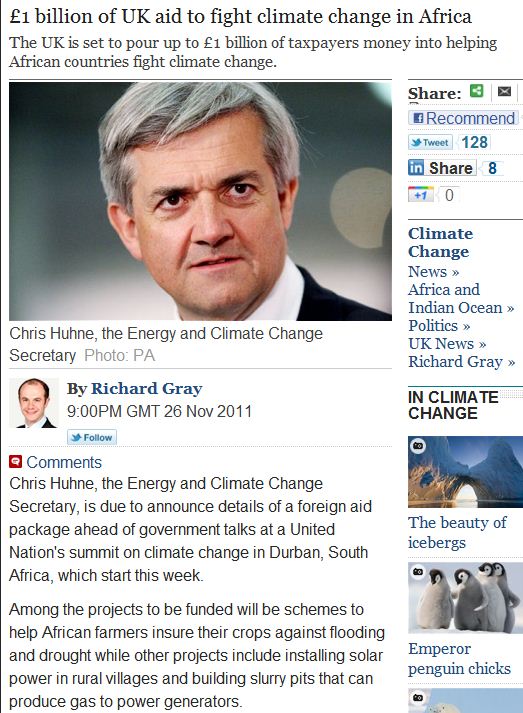 Among the projects to be funded will be schemes to help African farmers insure their crops against flooding and drought while other projects include installing solar power in rural villages and building slurry pits that can produce gas to power generators.
The move, however, is expected to attract intense criticism at a time when the UK economy is struggling to recover from recession.