BUSTED.
H/T: Gaia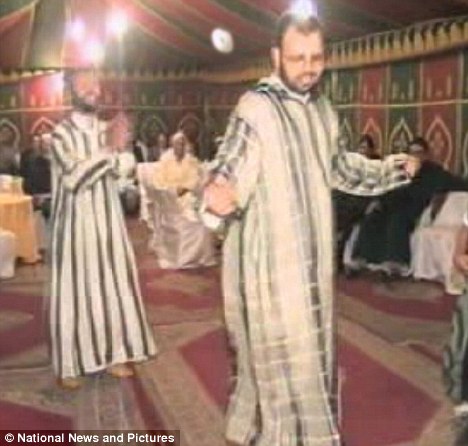 Cheat: Bouzalim raked in £66,000 a year of taxpayers money by claiming to be paralysed from the waist down – but video footage seized by the UK Border Agency shows him dancing vigorously at a wedding
JAILED: The dancing illegal immigrant who claimed he was paralysed from the neck down to scam £400,000 in benefits
Con man sentenced to seven years as judge describes him as a 'complete and utter fraud'
By DAILY MAIL REPORTER
Last updated at 12:29 PM on 26th November 2011
An illegal immigrant caught dancing 'vigorously' at his wedding after claiming he was paralysed from the neck down to swindle almost £400,000 in benefits has been jailed for almost seven years.
Mohammed Bouzalim, 37, was caught on camera celebrating his marriage nine years after arriving from in the UK and launching the elaborate con.
He made false claims for income support, disability living allowance, housing benefit, council tax benefits, special housing, payments from social services for carers and further payments from the Independent Living Fund.