The present Norwegian government is just taking a page from the EU's "How to manipulate the populace into passivity and ignorance through relentless over the top self promotion" handbook. KGS
H/T CM
Stoltenberg has got lots of Norwegian krones to burn.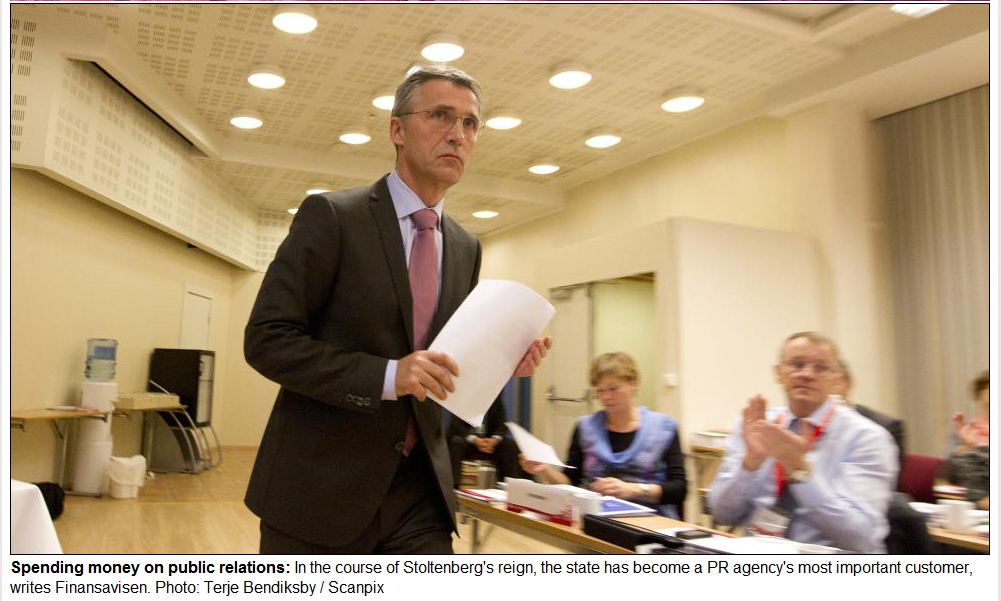 Stoltenberg government uses a billion on PR
Dagbladet: In the course of Stoltenberg's reign, the state has become a PR agency's most important customer, writes Finansavisen.
This year the public sector increased by 200 more communication advisors.
Morten Woldsdal, chairman of the Norwegian information advisers (NIR), believes that the growth in the use of communications services because the public has become aware of the added value of using external help.
– It is a relatively new phenomenon that the public buys the services of our industry in such a large scale, says Woldsdal said.
He believes the purchases are a good use of taxpayers' money.
– Yes, absolutely. However, we believe that we can make a contribution so that the public gets even more for the money they spend on external boards, he says.
Social media
Only the public employee communications advisers who are members of the Norwegian Communication Association, costing the state nearly a billion.
In addition, they buy services from other agencies for 100-200 million, according Woldsdal.