The unicorn of anti-bigotry charges.
Remember folks, rejection of Islam (refusing to be Islamized) is Islamophobia
Islamophobia group relaunched
By Martin Bright, November 24, 2011
Follow The JC on Twitter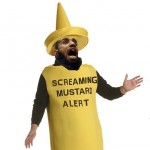 A parliamentary group to tackle Islamophobia has been re-launched at Westminster, with the support of MPs from across the political divide. The group originally sparked controversy after it was revealed that an anti-Zionist organisation was to act as its secretariat.
The newly reformed All-Party Parliamentary Group on Islamophobia was set up last week and will begin work immediately on an inquiry into the extent of anti-Muslim prejudice in Britain today.
The APPG will be co-chaired by Liberal Democrat deputy leader Simon Hughes; Khalid Mahmood, Labour MP for Perry Barr, Birmingham; and Stuart Andrew, Conservative MP for Pudsey, Leeds.
MPs voted by 60-2 in July to drop the organisation iEngage from providing administrative support to the group. The Community Security Trust has described the group as having a "troubling attitude to antisemitism".
The vote followed the resignations of founder co-chairs Lord Janner and Conservative MP Kris Hopkins in February.
H/T Holger Danske