The Egyptian 'democratic' muslim mob of serial rapists.
Oh, and reports are saying that the same square will be jam packed today with screaming mustards after Friday prayers. Females in Muslim crowds do not fare to well once the blood gets pumping, just ask Lara Logan.
UPDATE: More female journalists getting "a feel" from the new Egyptian democrats.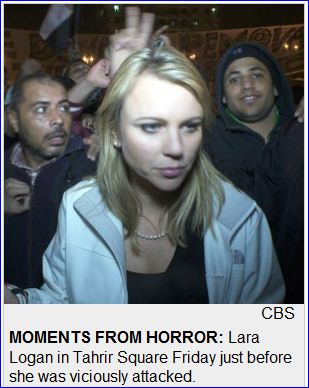 ARAB SPRING: EGYPTIAN PROTESTERS ATTACK WOMAN IN TAHRIR SQUARE