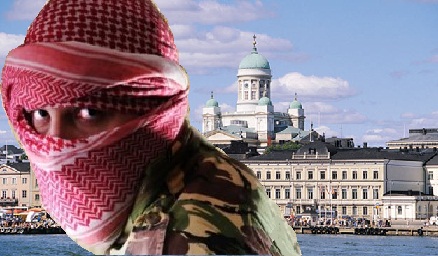 Terrorist suspect to remain in pre-trial detention
published today Nov 22 02:38 PM, updated today Nov 22 03:09 PM
YLE: The Helsinki District Court has ruled to keep a man suspected of terrorist-related crimes in pre-trial custody. A man living in Finland of Somali background has been detained on suspicion of involvement in terrorist crimes for over ten weeks.
The suspect demanded to be set free during Tuesday's court proceedings — a move rejected by police.
The 34-year-old is suspected of financing terrorism, recruiting one person abroad to commit an act of terrorism overseas and of being involved in terrorist-related aggravated human trafficking.
The National Bureau of investigation is continuing its enquiries. These are expected to be completed by the beginning of next year.
A total of four people are suspected of terrorist crimes. Investigations began last summer.
Suspects were originally arrested on suspicion of financing terrorism and terror recruitment linked to al-Shabab — Somalia's most powerful militant group. The suspects say they sent small amounts of money to Somalia.