It's situated in an entirely poor Christian area where Muslims traditionally avoid entering, not because they can't, but because it's deemed unclean due to supremacist Islamic policies. These people are the cleaners of the Pakistani state, just like in Egypt's Cairo, where Christians live in total filth sorting trash. KGS
NOTE: That said, it wouldn't surprise if mustards try to attack it nonetheless.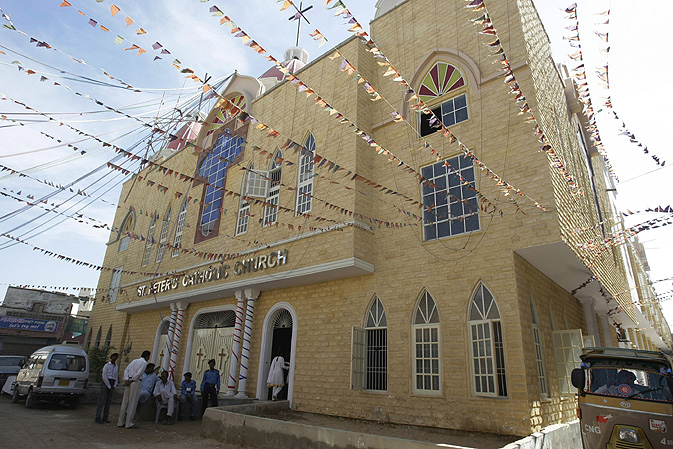 Megachurch rises in Pakistani city of Karachi
Nov 20 03:47 AM US/Eastern
By ASHRAF KHAN
Associated Press
KARACHI, Pakistan (AP) – Pakistan's tiny and downtrodden Christian community thought big when constructing its latest church—a domed, three-story building that towers over the sprawling slum it serves and is the largest yet in the violent, Muslim country.
St. Peter's of Karachi, which opened its doors this month and can fit around 5,000 people, is a sign of the resilience of a faith that has long suffered from state discrimination and attacks by extremists allied with al-Qaida and the Taliban.
The church took 11 months to build and cost $3.8 million, raised from local donations and fromRoman Catholics around the world, said Father Saleh Diego. It was built on the site of a smaller church in Azam Basti district, a jumble of lanes and simple brick houses that is home to around 15,000 Christians.