Israel, benefiting the world time and again.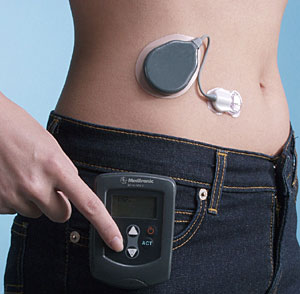 Israeli-developed 'artificial pancreas' tested
By JUDY SIEGEL-ITZKOVICH
11/20/2011 05:56
Apparently for the first time in the world, a recent research study on children with type 1 (insulin-dependent, juvenile- onset) diabetes aimed at creating an effective artificial pancreas to produce insulin was held not in a hospital but in a hotel.
The clinical trial was conducted by specialists at the Schneider Children's Medical Center (SCMC) at the Kibbutz Ma'aleh Hahamisha Hotel outside Jerusalem. The prospective, crossover study, in which the whole group receive the treatment but at different times, was part of the three-day DREAM (Diabetes wireless Artificial pancreas consortium) Camp for Children with Diabetes.
It consisted of 18 kids aged 12 to 15 years; nine of them were were connected to the artificial pancreas system on the first night of the camp, while eight were connected on the second night. The benefit of being in a hotel rather than a hospital ward was that the more pleasant, non-threatening environment made the results more accurate.
The MD-Logic Artificial Pancreas, developed at the SCMS's Institute for Endocrinology and Diabetes, consists of an off-the-shelf subcutaneous glucose sensor that monitors glucose levels, and an insulin pump. The sensor and pump are connected to a computer that programs the information and stipulates the amount of insulin that should be released to the body in order to maintain blood glucose balance.
This innovation "closes the loop" between the sensor and the pump and relieves the patients with diabetes from the daily burden of dealing with their diabetes and has the potential to significantly improve the quality of life of patients with diabetes.