Rope meet neck.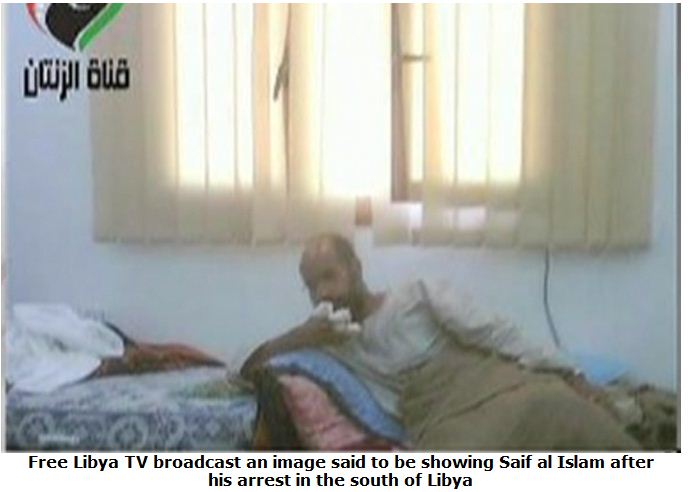 Saif Gaddafi: Howdy boys, no anal probes please.
Saif al-Islam, Gaddafi's son, arrested, Libyan commander says
By Ayman al-Kekly and Alice Fordham, Saturday, November 19, 2:35 PM
TRIPOLI— Saif al-Islam, the favored son of former Libyan leader Moammar Gaddafi, was arrested on the border with Niger while his supporters were trying to smuggle him out of the country, a Libyan commander said Saturday.
Othman Maigeta, a brigade commander, confirmed that the once high-profile member of the ruling family was detained and taken to the mountain city of Zintan. The city is home to one of the largest groups of fighters that swept across the west of the country, ultimately toppling the regime in August.
H/T: Sheik Yer'Mami