They should have been hung on the spot, after a military court on board the ship found them guilty of course. Flying their bodies back to France to spend their days living off the French taxpayer is an outrage. KGS
NOTE: On the spot justice would end piracy once and for all.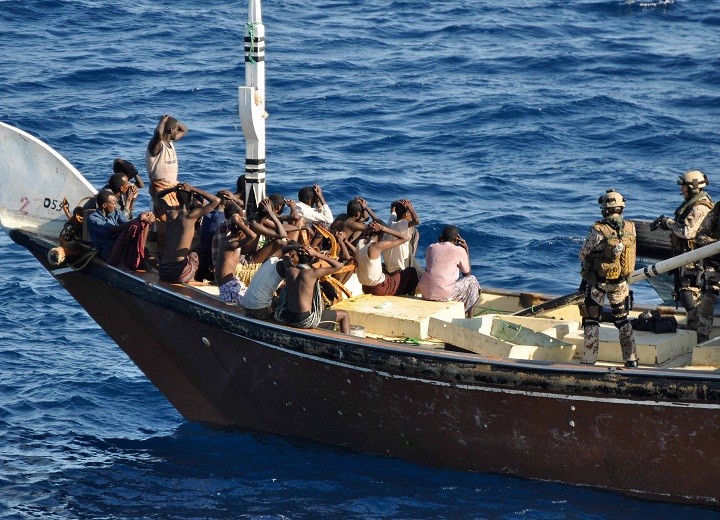 Somalis on trial in France for yacht hijacking
Six Somali men accused of taking a French couple hostage on their yacht went on trial in Paris on Tuesday in France's first prosecution of alleged Somali pirates. They are facing charges of hijacking, kidnapping and armed robbery after they allegedly seized the yacht and its crew, Jean-Yves Delanne and his wife Bernadette, both aged 60, off the coast of Somalia in 2008. They face life in prison if convicted.
The six, aged between 21 and 35, were captured and flown to France after French special forces stormed the yacht, the Carre d'As IV, and rescued the couple. A seventh suspect was killed in the raid. One of the suspects was a minor at the time of the crime but the court granted the defence's request to hold the trial in public and not behind closed doors.
The suspects had reportedly demanded a ransom of $2 million (€1.5 million) for the couple's release. But in the French courtroom on Tuesday only one of them admitted to taking part as an "underling" in the hostage-taking. "I was in such a financial situation, I have six children, it was then that I crossed paths with someone who recruited me," said Ahmed Hamoud Mahmoud, a fisherman who is accused of being one of the leaders of the operation.