HAMAS DOING WHAT IT DOES BEST, TERRORIZING LITTLE CHILDREN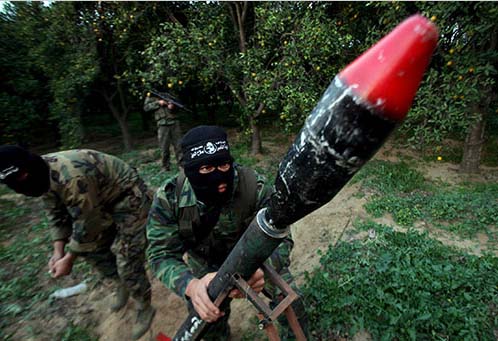 Rockets Resume: Qassam Hits Kindergarten
Two rockets were fired from Gaza into the Negev – one seriously damaged a kindergarten that had, thank G-d, closed for the day.
By Gavriel Queenann
First Publish: 11/15/2011, 6:23 PM
Gaza terrorists launched two Qassam rockets at Israel's communities in the western Negev late Tuesday afternoon. One rocket hit a local kindergarten. There were no physical injuries in the attack, but the kindergarten was badly damaged. The other rocket exploded in an open area in the western Negev. No physical injuries or property damage was reported.