Norway's new vikings strike again.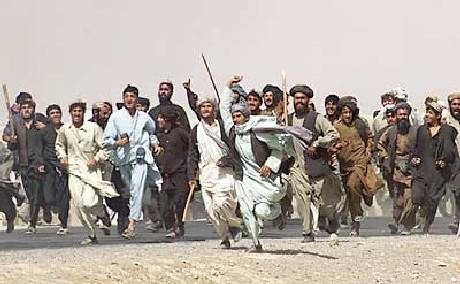 The rapes continue, and though the police may not know the identity of the perps who committed the brutal deed, they undoubtedly know what the background of these men will be. KGS
H/T Sheik Yer'Mami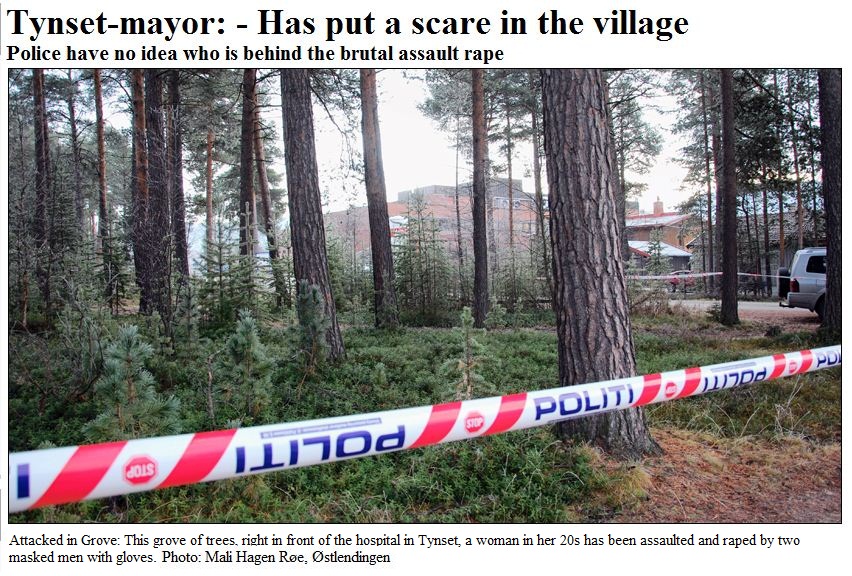 (AP/VG.no) No one is suspected after a woman in their 20s should have been brutally raped by two men with latex gloves and Finland caps on Tynset Tuesday night. – We are in shock, says Tynset-mayor.
– We have conducted witness interviews and surveys. But we know nothing about who is behind, said sheriff's Bjorn Tore Grutle at Tynset to the AP on Wednesday.
– Planned abuse
He says they have no witnesses who observed the assault rape.
The police review the incident as serious. The two perpetrators should have been wearing latex gloves and hoods Finland, the aggrieved woman explained to the police.
The woman was walking home from work when she should have been attacked by two masked men.
– She says that they came behind her and pulled her down into a grove of trees, saying Grutle.
There, women have been raped by two men.
– It appears the more as if this was a planned assault, the sheriff said.
Asking people not to go alone
Tynset police say they can not ignore the assault rape may be related to the recent rape wave in the capital.
– It is clear that such waves can give a contagion effect, but it is too early to speculate on it now, says Bjørn Tore Grutle.
As the police have not arrested any perpetrators have the sheriff in the municipality asked the residents to be cautious when moving outdoors.
– It makes sense if you do not go alone, but together with a friend or if you are going out and walking. We also ask people to follow additional, says Grutle.
Creates insecurity
He says the abuse goes on both citizens and police in the village.
– This is the first time we have had this type of rape on Tynset, that I know of.It creates insecurity, and we look very seriously at it. At the same time, I would still say that Tynset is a safe place. It is small, clear and calm, insists the sheriff.
But Mayor Bersvend Svalbu (SW) says the people in the community now feels unsafe.
– I've talked to people who say they are alarmed. It is terrible that this happens at Tynset, and that it is so brutally makes it even more eerie, says Svalbu.
– Sets a nasty trick on people
The mayor says Tynset-residents taking the situation with composure.
– People here are good at taking care of each other, and we also do tonight. I ask the people to follow the advice of the police to go along when they go out. It is an unusual situation for us, says Bersvend Svalbu.
Like the police also look Svelbu that it can be lines from rape wave in Oslo to Tynset.
– With regard to the rape wave that has been there, so putting this event a shock to people, says Tynset-mayor.