Like drunks looking for their keys around a lamppost.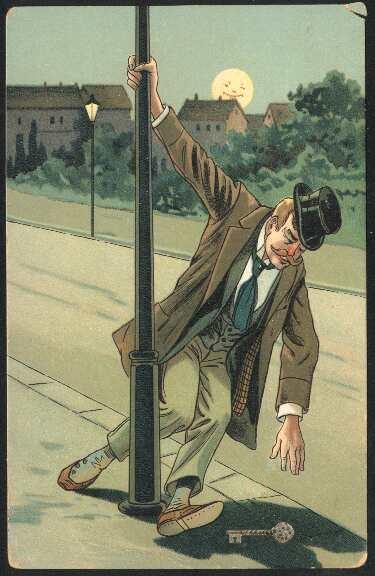 "A humanitarian racist is best defined as someone who attributes intrinsically reduced responsibility for their acts to people of certain ethnic or national groups. This racism is a mirror image of the white-supremacist variety. "
The hypocrisy and racism of these Nordic FM's cannot be overstated. These five Nordic foreign ministers (four pictured below) are signatories to the convention for the prevention of genocide. According to logic and reason, they should have brought Iran and Hamas to an international court as they have continuously announced their desire to commit genocide against the Jewish state.
'The Five', Norway's Jonas Gahr Støre, Sweden's  Carl Bildt, Finland's Erkki Tuomioja, Denmark's, Villy Søvndal, Iceland's, Össur Skarphéðinsson,have never mentioned their intent to bring these two entities before a world court, and chances are that they never will., making these five humanitarian racists of an extreme type. KGS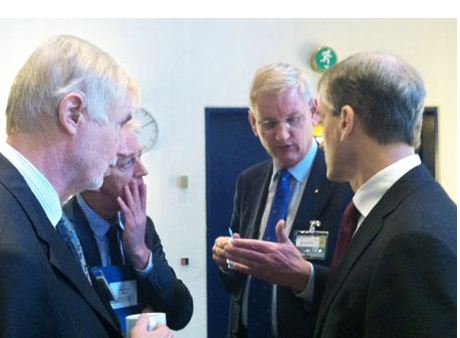 NOTE: Here is the official joint declaration found on the Norwegian Foreign Ministry website:
Nordic countries concerned about measures against Palestinians
The five Nordic foreign ministers discussed the situation in the Middle East today, focusing particularly on relations between Israel and the Palestinians in the wake of this week's vote in UNESCO. Although the Nordic countries' positions differed as regards the timing of Palestinian membership of UNESCO, they agree that the way forward must be based on a resumption of negotiations and the vision of a two-state solution.
The five Nordic foreign ministers agree on the following:
"We are opposed to the punitive measures Israel is currently discussing. Israel's settlement policy and the expansion of its settlements are illegal under international law. It is completely unacceptable for Israel to withhold tax revenues it has collected on behalf of the Palestinian Authority. This would weaken the Palestinian institutions that the international community has helped to build up over a number of years. These punitive measures would undermine the basis for negotiations."
"The fact that the Israeli Government is considering withholding Palestinian VAT and customs duties, which are administered by Israel according to an agreement with the Palestinians, is particularly unfortunate. This money is equivalent to around two-thirds of the payroll expenses for public employees in the Palestinian Authority and the loss of this revenue would have serious consequences."
"Robust Palestinian institutions are necessary for negotiations. Both parties have an interest in and a responsibility for safeguarding these institutions. These punitive measures will not improve Israel's security, and we urge the parties to refrain from any unilateral action that could put Palestinian institutions at risk."
 NOTE II: What they are saying here by default, is that Israel can never, under any circumstances, react to anything that the Palestinian leadership says or does against them, whether it's violence or or rejecting signed agreements.