It's called imperialism.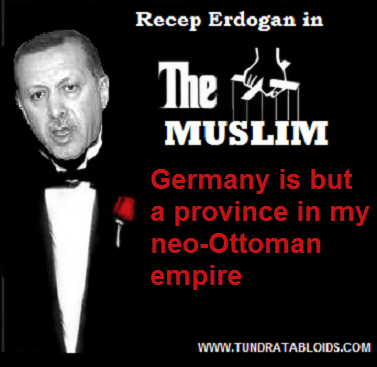 Turks in Germany: The Guests Take Over the House
Turkish Prime Minister Recep Tayyip Erdogan was in Germany on November 1 and 2 to mark the 50th anniversary of a German-Turkish agreement on guest workers.
Erdogan turned what was supposed to be a friendly photo opportunity into a platform from which to launch a fresh tirade against Berlin for a long list of perceived slights and shortcomings in its treatment of the estimated 3.5 million Turkish immigrants who now live in Germany.
Erdogan said Germany's insistence that immigrants who want to live in Germany must learn the German language is "against human rights." He also demanded that Berlin grant German citizenship to Turkish immigrants regardless of the efforts they make to integrate into German society.
For good measure, Erdogan accused Germany of being "an accessory" to the terror campaign launched by the Kurdistan Workers' Party (PKK) in Turkey. He also blamed Germany for derailing Turkey's decades-long bid to join the European Union.
Adding to the controversy, a group of German scientists, politicians and human rights activists greeted Erdogan's visit to Germany by filing a war crimes complaint against the Turkish prime minister and nine other senior Turkish political and military officials.
NOTE: Here's one for the Germans, a real ball kicker.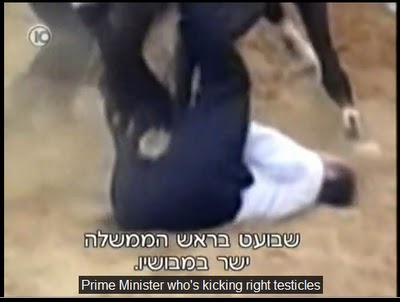 Turkish PM getting his nuts cracked by a (German trained?) horse. Just in time for Christmas folks, a real mantle piece display for any German home.