As a personal friend (who recently stayed at the Radison Blu) recently related to me, "and they (Norwegian ruling/cultural elite) have the nerve to tell Israel how to behave". Norway is spiraling out of control as it slowly circles the drain. KGS
UPDATE: Here is an article from The Local about the rape wave hitting Norway,
"One in ten Norwegian women over the age of 15 has been raped," The New York Times has reported in an article seized upon by Norway's media on Wednesday.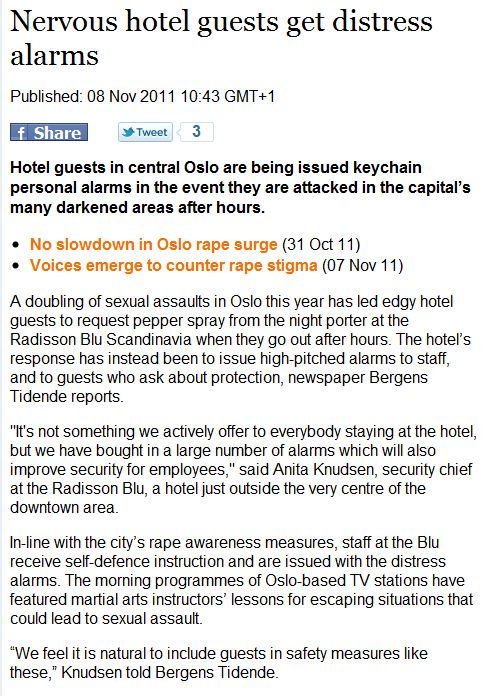 Pat Condell on Norway rape wave: