Yeah, the 99%…a bunch of whining left-wing losers.
Leftist logic: Marxist morons illegally occupy a public space then tell the public (those whom they deem as the enemy) that they can't be there.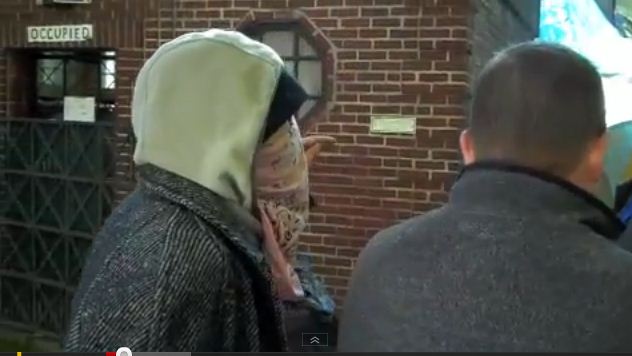 These are the mental midgets that share the same breathing space with us, real loony tune types. The film crew shows a great amount of self restraint at the provocations this guy is dishing out who's just begging for a dust up with them. KGS
A protester yelled and got in the faces of several members of the KGW news crew. In between shouting obscenities and accusing them of "dropping bombs" on people, he proclaimed his commitment to non-violence. Other protesters gathered to help with the situation but became upset they found out that their fellow protester's actions were being recorded.