That's how a Muslim state does it, find the dhimmis wherever they are and persecute them. KGS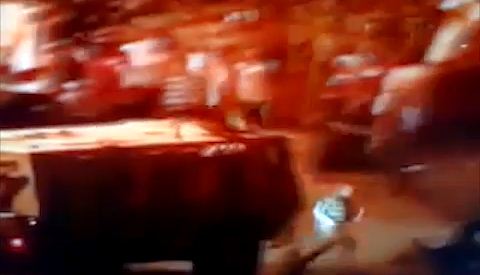 Egypt Randomly Arresting Copts for Maspero Massacre
(AINA) — Egypt's Military Prosecutor decided on November 3 to continue the detention of 34 Coptic Christians for another 15 days, pending investigations on charges of inciting violence, carrying arms and insulting the armed forces during the October 9 Maspero Massacre, which claimed the lives of 27 Christians and injured 329 (AINA 10-10-2011).
The court session was attended by more than twenty defense lawyers. The case was adjourned to November 18.
According to defense lawyers, most of the detainees were arrested after October 9, and some were not even at the Maspero protest and were just collected from the streets for "being a Christian." Three of them were teens under 16 years old and another had an operation to extract a bullet from his jaw and was chained to his bed in hospital, according to defense lawyer Ibrahim Edward. "After the operation he was sent straight to prison where he cannot eat without feeding tubes, so he lives on juices."
Prominent activist Alaa Abdel-Fatah, who criticized the army for the Maspero Massacre, was arrested on October 30, charged with inciting violence, seizing military equipment, and vandalizing military property. He refused to answer questions from the military prosecutors "in a case where the military is accused of committing a massacre when their APCs ran over peaceful protesters in front of Maspero on Oct. 9," said his lawyer Ahmed Seif Al-Islam, former director of the Hisham Mubarak Law Center.