Outside of the fact that that wealth slips beyond the borders of Norway, what about that money falling into the hands of the jihadis? We all know that it does in fact, in part, go to the al-Qaida group in Somalia, the al-Shabaab. KGS
NOTE: Special thanks to Sisu for the H/T and comment translation and for Cecilie for the article translation.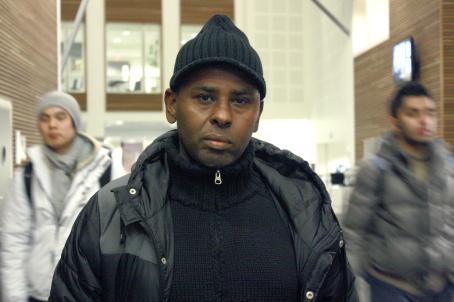 [Bash Musse, City Council Representative for the Oslo Labour Party, said tax on repatriation of funds had contributed to a better economy for many.
Photo: Jesica Allande]
Demands tax reduction from remittances
Many immigrants send money to their country of origin. Until the year 2001 this was tax deductible.
Norwegian-Somalians send money to family and friends who desperately need support. The State should see the value in this and reintroduce tax deductions, says Bashe Musse (Ap (Labour)).
Bashe Musse is a member of the city council of Oslo and a representative of the Oslo Labour Party. He explains that it used to be possible to get a tax exemption from remittances, but that this exemption was removed in 2001.
– This is very sad. Many Somalian tax payers are hurt by this. They send money home to family and friends desperately in need of support because they are victims of conflict, natural disasters and hunger. ,The money is spent on everything from medicine, food and education, Musse says.
He thinks a tax deduction of money sent to people's home country would make the lives of many citizens of Oslo easier.
– Tax exemption of remittances would help many families and children living on the edge of the poverty line in Oslo, says Musse.
– The sum total remitted by immigrants to their home countries far exceeds the total of money collected by the various charity organisations, according to Jørgen Carling, researcher at the Institute for Peace Studies (Prio).
But the fact that migrants send money to their country of origin doesn't necessarily mean that they contribute to building the country. The money is spent in various ways.
Also, Tundra Tabloids tipster Sisu informs the TT that in the comments to the article:
Musse is also the Leader of the Somali Network in Norway.*

"We support Al Shabaab
We love them"

During investigations on terror funding in 2008, Somali taxidrivers in Oslo were finding these investigations very unjust, saying "- Alle støtter Al-Shabaab" –

"-Everybody supports Al Shabaab".

"- How much have you transferred?"

"- That's a secret," says Ali Hassan, father of seven, taxidriver and leader of Alliance Reliberation for Somalia, with 20 years in Norway